My Team
My team consists of my Associate Financial Representative, Julian S Fairchild and investment specialist, Greg Patchak.
Julian joined my practice in 2016 after gaining experience as Financial Advisor with Northwestern Mutual.
Greg has over 12 years experience in the financial services industry and designs our clients investment analysis to help them make informed decisions.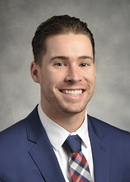 Julian Fairchild
Associate Financial Advisor
Office 410-539-0084

Originally from Connecticut, Julian Fairchild joined Northwestern Mutual in 2015 and currently serves as an Associate Financial Representative with Ben Whitacre. Julian came aboard Ben's practice in July 2016 after first gaining experience as a Financial Advisor in the downtown Baltimore office. Prior to moving into the financial industry, Julian was a federal police officer with the United States Capitol Police. Julian moved to the Baltimore area in 2004 to attend the University of Maryland, Baltimore County where he earned his Bachelor of Arts degree in Psychology, and played baseball.
Julian enjoys working with clients to help build and protect their financial futures. Together, Ben and Julian help families and business owners achieve their goals through comprehensive planning. Julian currently holds his Retirement Income Certified Professional (RICP ®)series 6, 63 and Maryland life and health insurance license.
Julian resides in the Canton neighborhood of Baltimore City and finds an outlet for his competitive drive through sports and exercise.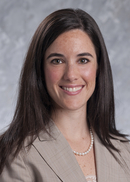 Beth Horn, MBA
Chief Marketing Officer
Office 410-539-0084

Beth is originally from Severna Park, MD and joined Northwestern Mutual in 2010 as a Training and Marketing Associate. Beth quickly grew in her role and currently serves as Ben's Director of Marketing. Prior to joining Northwestern Mutual, Beth worked at NVR, Inc. as the Learning and Development Regional Manager. She received her undergraduate degree from Syracuse University and attended graduate school at the University Of Maryland Smith School Of Business, where she received her MBA.
Beth resides in Severna Park, Maryland with her daughter, Eliya. They love reading, doing anything active outside and spending time with friends and family. They are also big Baltimore sports fans!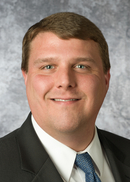 Gregory T Patchak, CFP®, RICP®
Associate Wealth Management Advisor
Office 410-539-0084

                                                                                                                                    Greg Patchak joined Northwestern Mutual in 2010 and currently serves as the Director of Financial Planning Services (FPS) for the firm. Greg was born and raised in Baltimore, and after graduating from Duke University in 2001 amassed many years of industry experience before joining Northwestern Mutual. Greg has a commitment to professional education and development and currently holds his Retirement Income Certified Professional (RICP ®) and Certified Finanial Planner (CFP ®) designations in addition to many securities and Maryland insurance licenses. As the director of FPS Greg creates full scale financial plans for our clients which address risk management and recommend investment solutions and strategies
                                                                                                                                    Greg resides in northern Carroll County, Maryland with his wife Kristen and their son James.